Mission
To create inspiring Aboriginal & Torres Strait Islander experiences that promote awareness and understanding of our cultures.
Company Profile
Bangarra is an Aboriginal and Torres Strait Islander organisation and one of Australia's leading performing arts companies, widely acclaimed nationally and around the world for our powerful dancing, distinctive theatrical voice and utterly unique soundscapes, music and design.
Led by Artistic Director Stephen Page, Executive Director, Lissa Twomey and Associate Artistic Director Frances Rings, we are currently in our 32nd year but our dance technique is forged from over 65,000 years of culture, embodied with contemporary movement. The company's dancers are professionally trained, dynamic artists who represent the pinnacle of Australian dance. Each has a proud Aboriginal and/or Torres Strait Islander background, from various locations across the country.
Bangarra was birthed in 1989 from the energy of NAISDA (National Aboriginal Islander Skills Development Association) founder Carole Y. Johnson, along with NAISDA graduates, and Rob Bryant and Cheryl Stone. That spark continues to animate the company today. 
Our relationships with Aboriginal and Torres Strait Islander communities are the heart of Bangarra, with our repertoire created on Country and stories gathered from respected community Elders.
It's this inherent connection to our land and people that makes us unique and enjoyed by audiences from remote Australian regional centres to New York.
Bangarra's annual program includes a national tour of a world premiere work, performed in Australia's most iconic venues; a regional tour allowing audiences outside of capital cities the opportunity to experience Bangarra, and an international tour to maintain our global reputation for excellence.
Complementing this touring roster are education programs, workshops and special performances and projects, planting the seeds for the next generation of performers and storytellers.
Authentic storytelling, outstanding technique and deeply moving performances are Bangarra's unique signature.
Bangarra Dance Theatre
Gadigal Country, Eora Nation
Wharf 4/5, 15 Hickson Road
Walsh Bay NSW 2000
02 9251 5333
02 9251 5266 (fax)
bangarra@bangarra.com.au

BANGARRA DANCE THEATRE AUSTRALIA LIMITED
ABN 96 003 814 006

ARTISTIC DIRECTOR
EXECUTIVE DIRECTOR
ASSOCIATE ARTISTIC DIRECTOR
ANNUAL REPORTS
---
---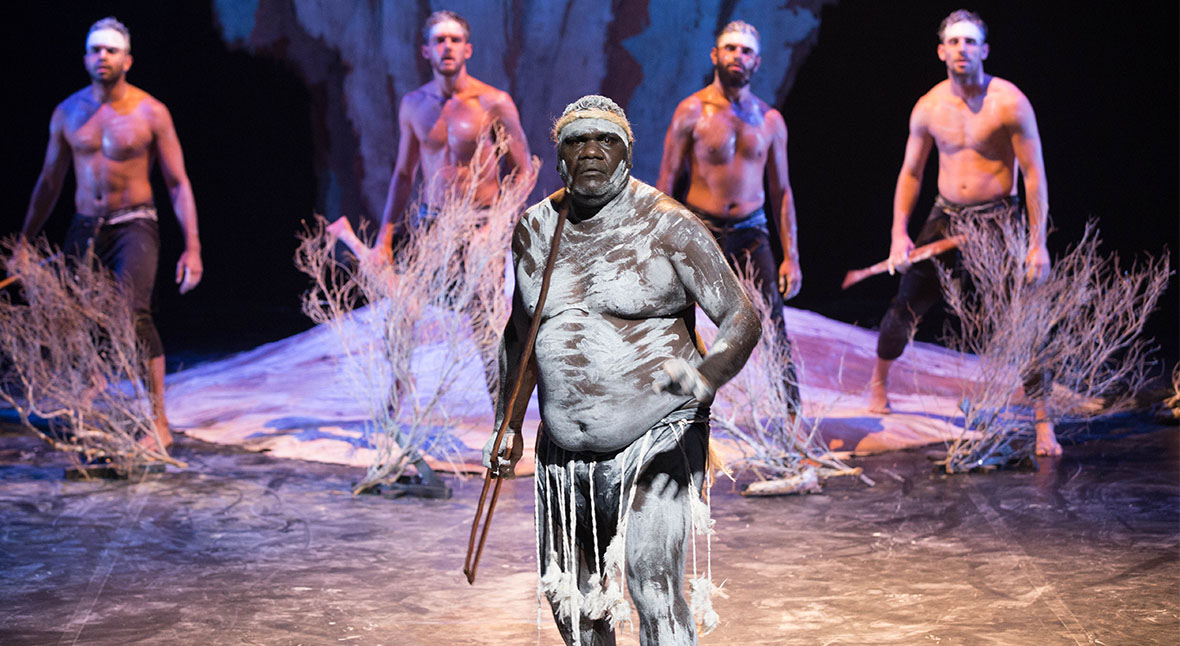 BANGARRA VALUES
Reciprocity and Mutual Obligation
The relationships we have with Aboriginal and Torres Strait Islander communities are our precious resource and inspiration. They set the foundation for our work. With this comes the responsibility to give back to our communities.
Cultural Exchange & Collaboration
We understand that relationships between Aboriginal and Torres Strait Islanders and non-Aboriginal and Torres Strait Islanders are important. We have a responsibility to facilitate cultural exchange through our company's performances and activities.
Kinship
We are committed to supporting and nurturing the Bangarra clan.
Cultural Protocols
We acknowledge that Aboriginal and Torres Strait Islander communities have cultural protocols. It's inherent in everything we do.
Cultural Integrity
We uphold the integrity of cultural storytelling.
Respect
We always show respect both culturally and creatively.
Connection and Care for Country
We have a responsibility for the connection to and care for Country, for our future generations and to enable our culture to thrive.
Excellence
We commit to create and present performances of exceptionally high artistic standards to Australia and the world.