Our creative team transports audiences to the lands of the A
n

angu people for Yuldea

ELIZABETH GADSBY
Set designer Elizabeth Gadsby brings Wirangu and Mirning Country to the stage. Glimpse the South Australian horizon through Gadsby's rope forest as the stars above are reflected in the black gloss floor. Over 9km of rope hang over the stage, each piece cut and tied to rigging by our production crew before being painted black ombre, illustrating the desert horizon. 

Below: Elizabeth Gadsby's original concept drawing for Yuldea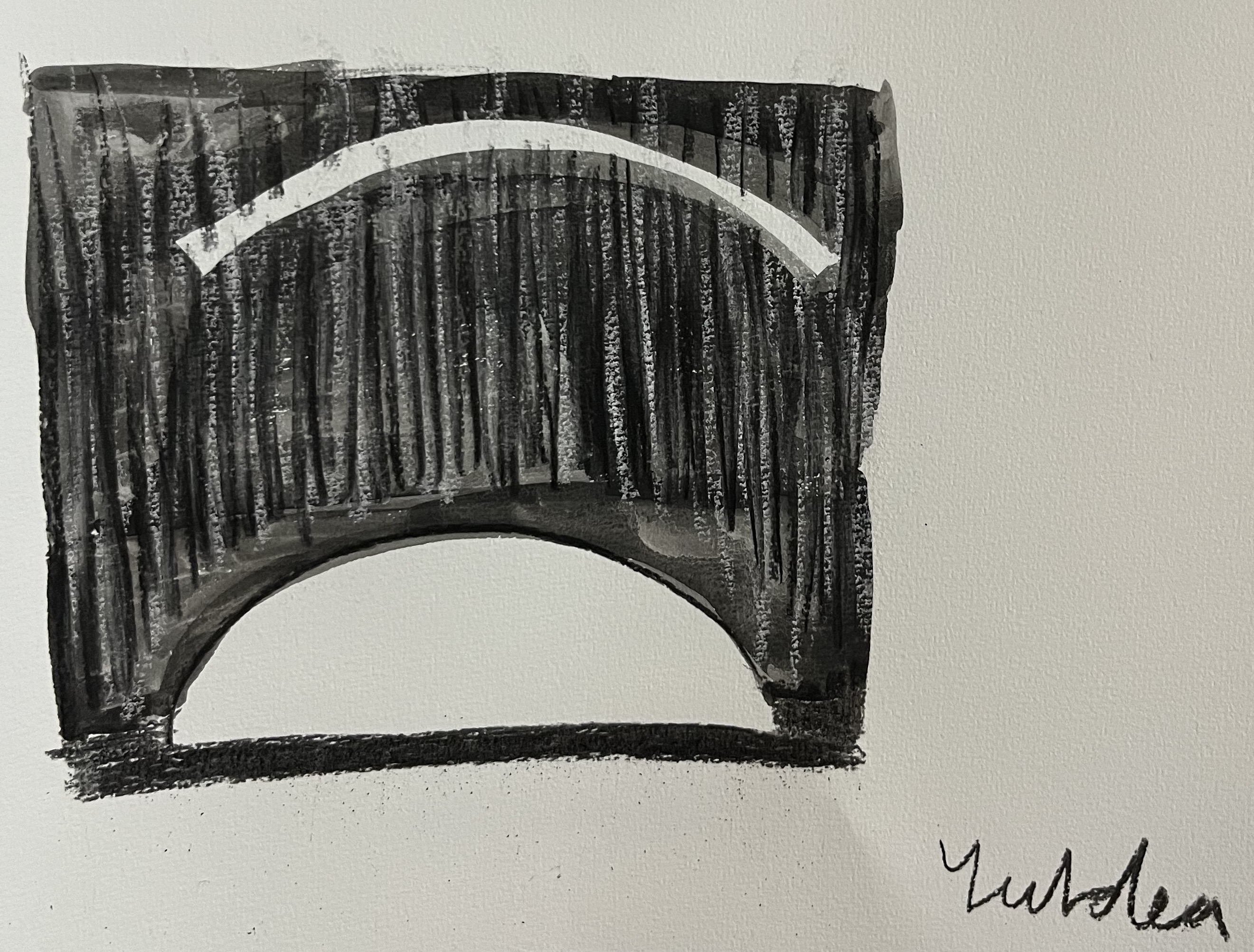 Below: Three images of the ropes during the build process. Laying cut on the floor, tied to the rigging apparatus, being painted.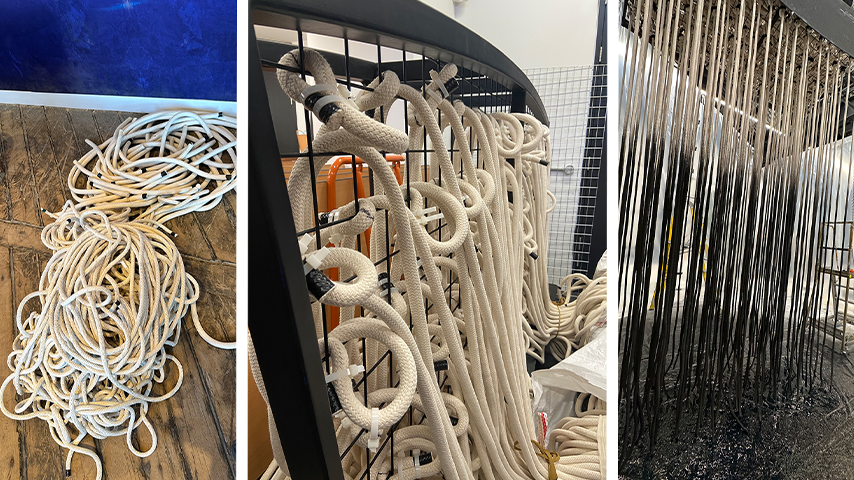 KAREN NORRIS
Karen Norris is a long-time collaborator with Bangarra, having worked as the lighting designer for five other productions. Yuldea creates a mystical landscape with the overhead lighting sculpture and neon drops embedded in the hanging ropes. The lighting encapsulates the journey of time and space, reminding us of country and the interconnectedness of the sky and the land.
Below: Neon drops embedded in the ropes on stage.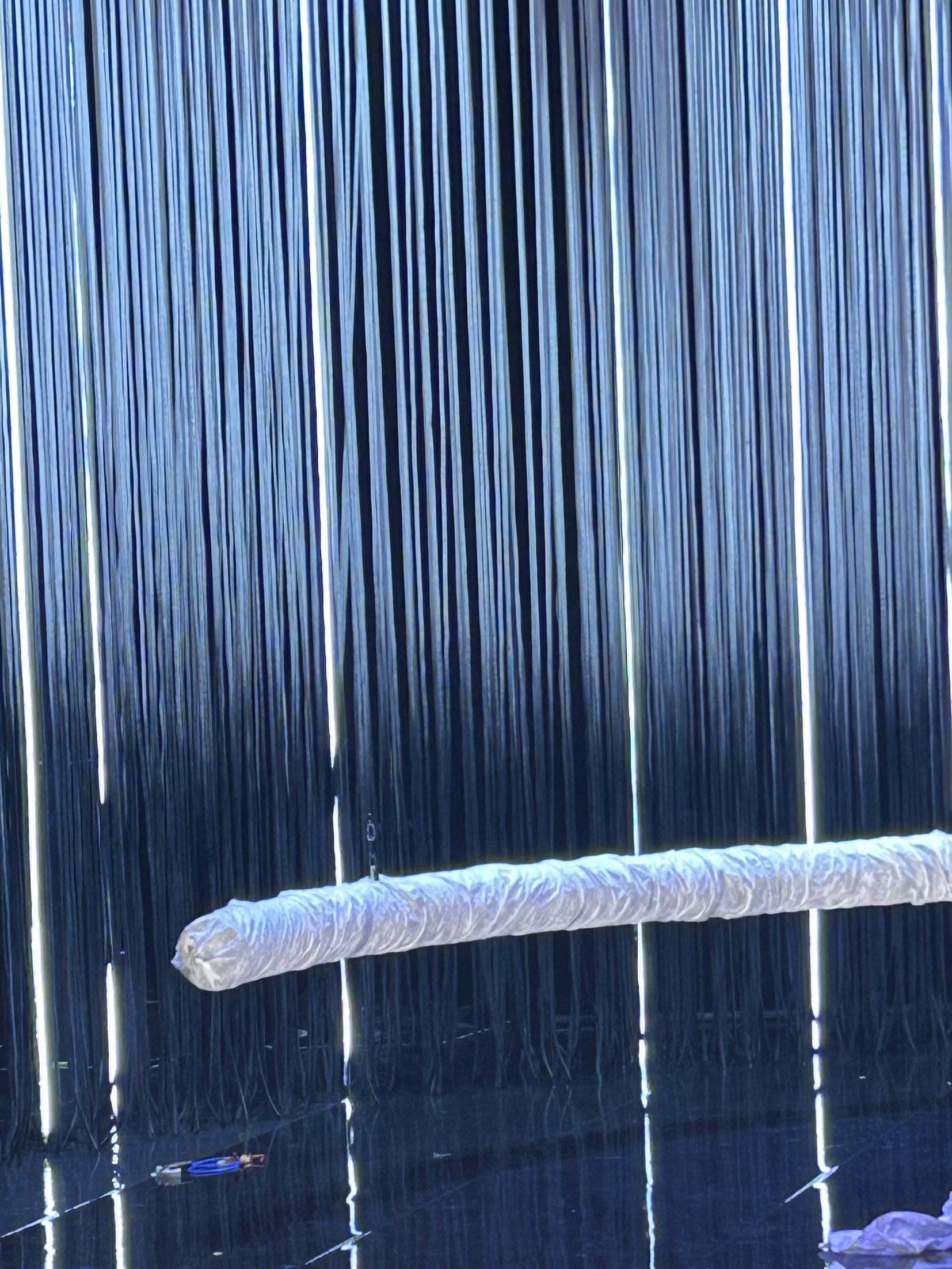 JENNIFER IRWIN
Costume designer Jennifer Irwin has worked with Bangarra for over 30 years. In Yuldea, her textural designs give life to the red mallee tree, the water diviner animals and the dynamic shifts of gas and particles within a supernova. Irwin's designs enhance the movement onstage, while being mindful of the durability of each piece. Each costume piece endures choreography, sweat and paint and will transform throughout its lifetime. 
Below: Sketches of costume pieces for Dingoes and fabric samples for Birds and Red Mallee.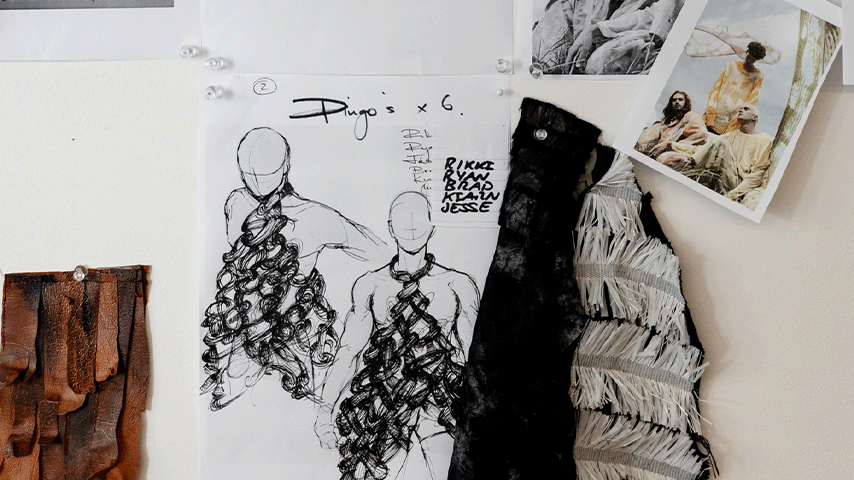 Below: Neckpieces for Supernova hang on a costume rack. This green iridescent material represents the particles moving through space.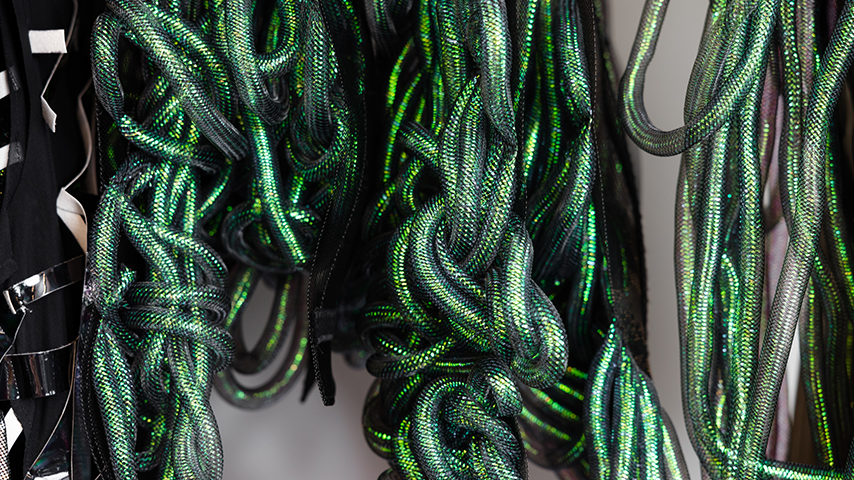 LEON RODGERS
Leon Rodgers joins the creative team for his first full-length commissioned work as a composer. As the 2021 David Page Music Fellow, Rodgers was mentored by long-time Bangarra composer, Steve Francis, throughout Wudjang: Not the Past. Watch Leon speak about his creative process and how he brings the sounds of Country to the stage.


ELECTRIC FIELDS
Multi-award-winning electronic pop duo Electric Fields bring beauty and power to the stage in featured songs throughout the production. Watch below to see their experience traveling on Country and learning the stories of the Yalata Community.
SET DESIGNER
Elizabeth Gadsby
COSTUME DESIGNER
Jennifer Irwin
LIGHTING DESIGNER
Karen Norris
COMPOSER
Leon Rodgers
FEATURED SONGS BY
Electric Fields
MIRNING CULTURAL CONSULTANT
Clem Lawrie
YALATA CULTURAL CONSULTANT
Ms Smart
CULTURAL ASTRONOMY CONSULTANT
Karlie Noon
CULTURAL AUTHORITY
Representatives from the Yalata Anangu Aboriginal Community Council
AERIAL AND ACROBATIC CREATIVE CONSULTANT
Joshua Thomson