As NAIDOC Week comes to a close, we invite our audiences to continue to Show Up for First Nations Communities.
Our role at Bangarra is to tell the incredible stories of Indigenous Australia. We show up in Communities, on Country, in classrooms, in studios and on stages across the nation. We look towards the future with hope for meaningful change in our Communities and acknowledge that this change is only possible if we Get Up! Stand Up! Show Up!
Learn more about how you can support Bangarra.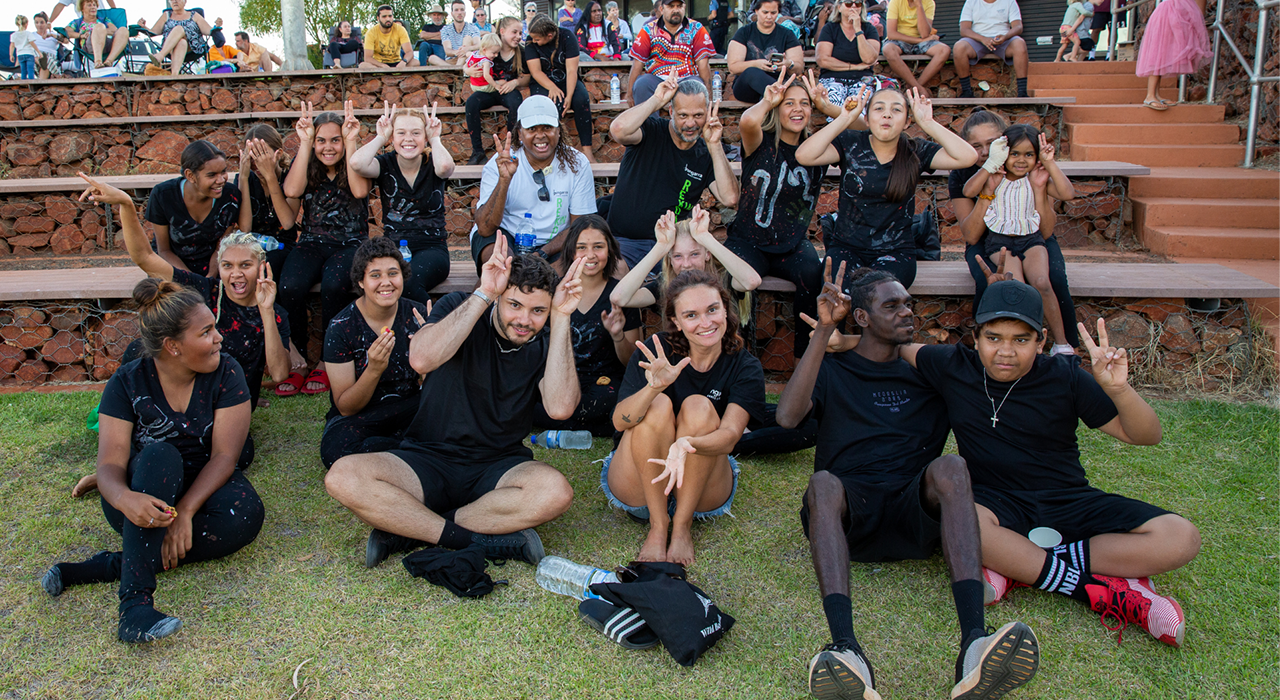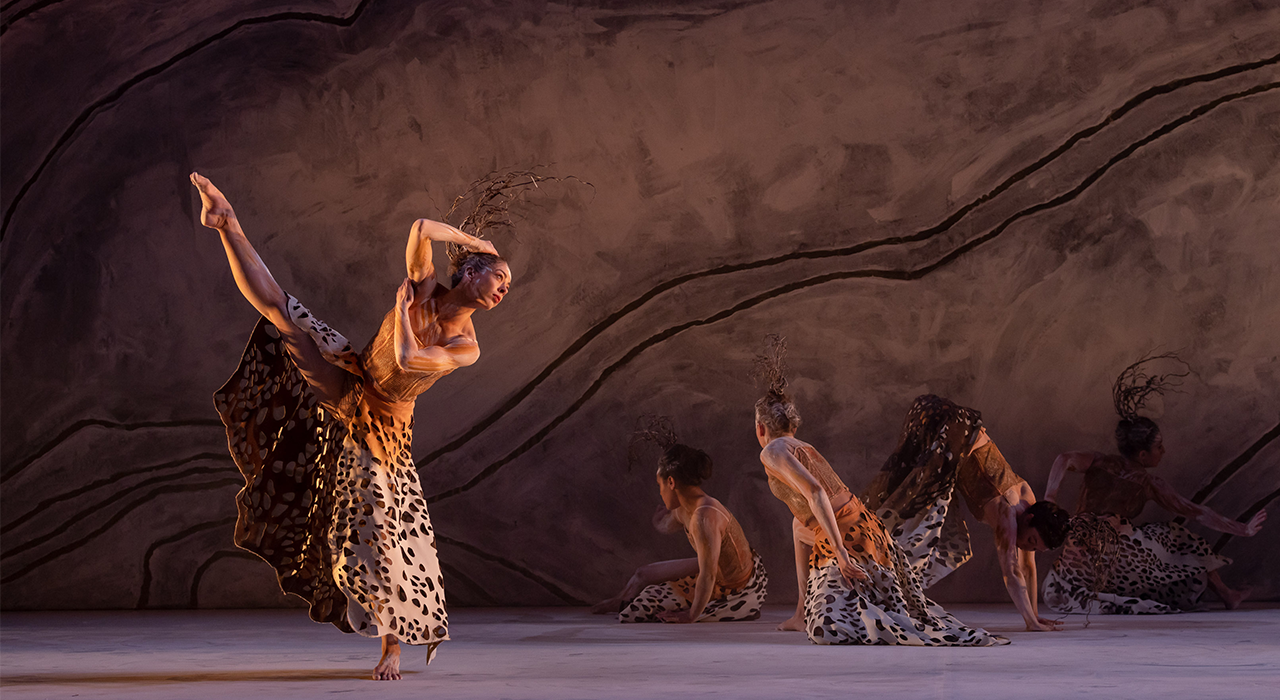 Images:
On Country in Fitzroy Crossing, 2021, Bangarra dancers Rikki Mason and Ryan Pearson (photo by Rika Hamaguchi).
Rekindling in Roebourne, 2021, our Youth Programs Team with the Rekindling participants (photo by Jordan Shields).
Winhanga-rra, 2022, Associate Artistic Director Frances Rings leads our professional development workshop for educators (photo by Daniel Boud).
Terrain, 2022, Sydney Opera House (photo by Daniel Boud).