Get Up! Stand Up! Show Up!
Throughout the week, we reflect on the three elements of this year's theme.
Today we celebrate the early artists of Bangarra Dance Theatre who were champions of change and embodied the call to action within this year's theme.
Their vision for a First Nations dance company, that served not only as a form of entertainment but as a means to engage Indigenous Australians with their cultural roots, created a platform for Indigenous storytelling and the opportunity to promote awareness and cultural understanding across Australia. 
Explore the history of Bangarra's original productions on Knowledge Ground.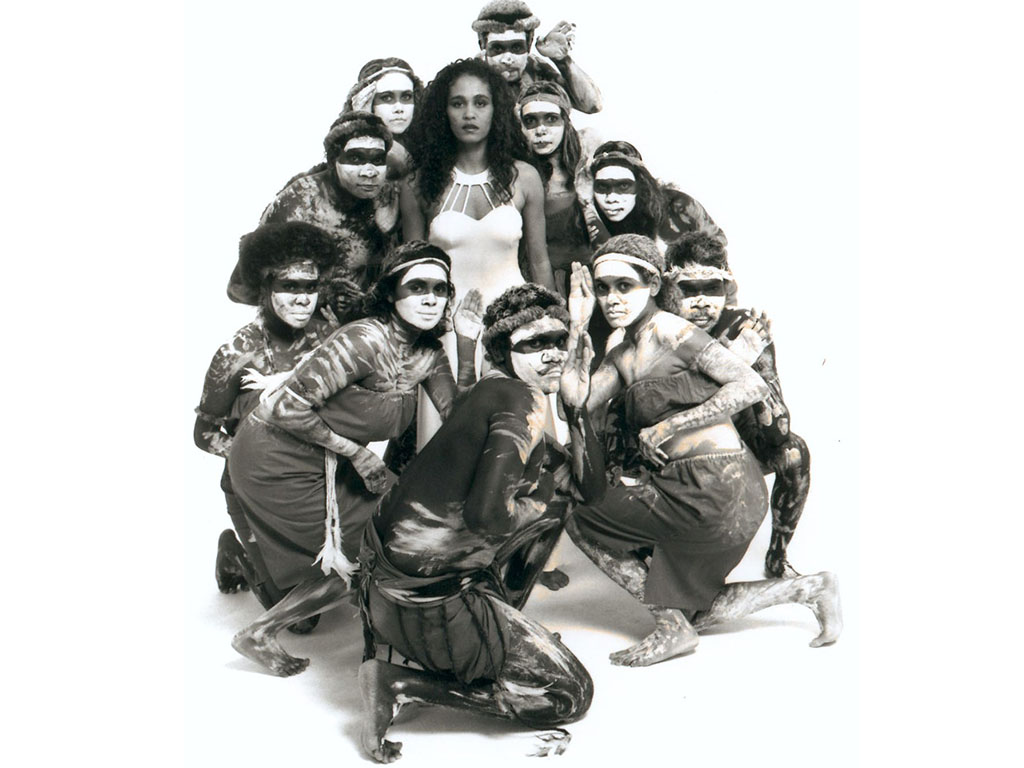 Image: Praying Mantis Dreaming, 1992. Bangarra's first full-length work, choreographed by Artistic Director Stephen Page. Photo by Paul Sweeney.